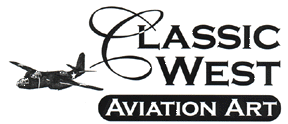 ---
Philip West's - "Screaming Eagle"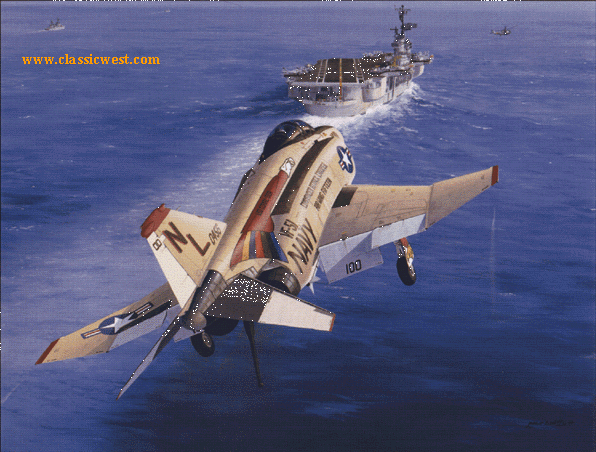 ---
Having successfully placed an AIM-9 missile up the tail pipe of a MiG-17 over North Vietnam on May 6, 1972, Jerry Houston lines up his Phantom F-4B for the trap. Jerry "Devil" Houston, with Kevin Moore riding shotgun, swings his brightly painted CAG bird onto the center-line of the USS Coral Sea, returning from a successful combat mission over North Vietnam.
Limited edition of 500 signed and numbered by the artist. Suggested retail of $95.
Overall print size: 27" wide x 22" high.
---