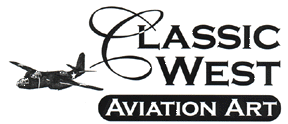 Robert Taylor | Nicolas Trudgian | Order Page | Home
---
Links to Other Aviation Related Sites
Below please find other aviation links from around the globe. All links are aviation related and the web sites evaluated before listing. Please contact us if any links have changed, moved, gone out of date or if you have any to recommend.
---
Additional Aviation Artists
Pat Eby
An up and coming aviation artist specializing in modern aircraft.
Jim Laurier
One of the most accomplished American aviation artists.
Hazeldean Editions
Mal Hazeldean - One of Australia's leading aviation artists.
---
Older Prints at Great Prices
Classic Aviation Art
Home of Hank Miller and the original "Classic".
GreenPoint Gallery
A great source for civil war art.
---
Something for All Aviation Fans
Aviation Enthusiasts Corner
A great site for locating museums, air shows and aircraft from all over the globe.
Aces and Autographs
Specializing in Fighter Ace and Medal of Honor autographs.
T-Shirts by Jim Sophos
Some of the best aviation wear available. Almost all subjects covered.
Confederate Air Force
Non-profit organization dedicated to the preservation of historic aircraft.
Planes of Fame
Impressive warbird museum located in Chino, CA.
Thunder Mustang
Check out this scaled down version of the classic American fighter.
---
Robert Taylor | Nicolas Trudgian | Order Page | Home