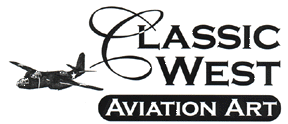 ---
Philip West's - "Eagle Intercept"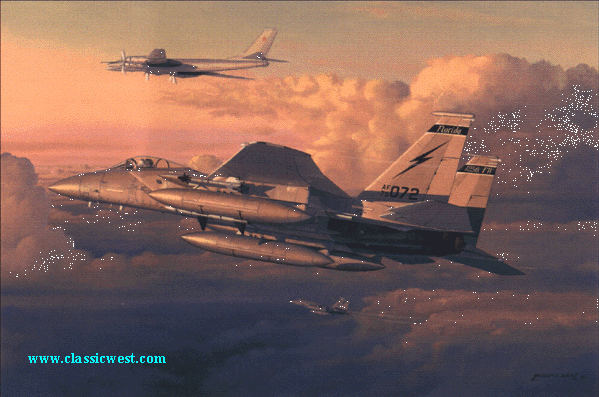 ---
A pair of F-15A Eagles of 125th Fighter Wing based at Jacksonville IAP, Florida, intercept a Russian Tupolev Tu-95 Bear en route non-stop from Moscow to Havana, Cuba. High over the Atlantic, the F-15 pilots give the Russian crew a reminder of what to expect if push comes to shove.
Limited edition of 500 signed and numbered by the artist. Suggested retail of $95.
Overall print size: 27" wide x 19 3/4" high.
---