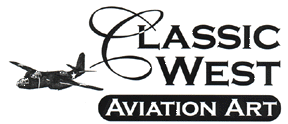 ---
Philip West's - "Chippy Ho"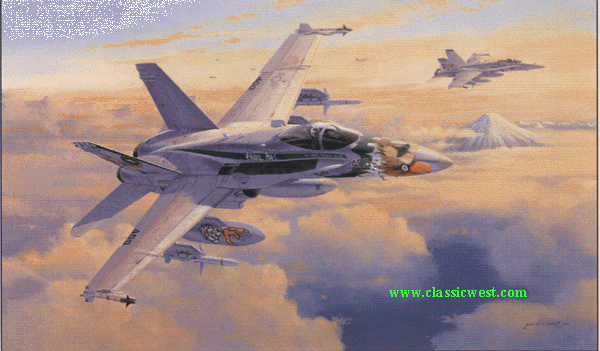 ---
An F/A-18C Hornet from VFA-195, tactical call sign Chippies,flying a fully armed mission exercise near Mount Fuji while detached to Kadena AB, Okinawa. The colorfully painted squadron CAG bird Chippy Ho,strikes a menacing pose, equipped with AGM-88 missiles, AIM-9L Sidewinders, drop tanks and sensor pods.
Limited edition of 500 signed and numbered by the artist. Suggested retail of $95.
Overall print size: 27" wide x 18 1/4" high.
---